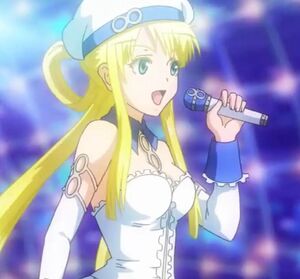 Personality
Maxi usually refers herself to shining brighter than the sun. She is childish, at times self-centered, energetic. Maxi is usually seen wearing a white dress with ruffles, white boots, white gloves, and a white hat with a blue strip. She wears a ribbon around her neck matching her appearance. Maxi goes for a bright look to let others know she shines. She enjoys singing and writing and is well known for both these categories.
History
Nothing much is know about Maxi, just present day features.
Community content is available under
CC-BY-SA
unless otherwise noted.